According to the United States Department of Energy, 20% of energy loss in residential structures can be attributed to insulated foundations.
The use of closed-cell, spray-applied polyurethane foam under slab and on the exterior of foundation walls adds thermal protection and moisture management to the structure without reducing the useable space within the basement.

Eliminate cracking, shrinkage and moisture problems below slab:
Addresses soil gas migration
Provides a stable substrate for concrete
Creates slope-to-drain aspect to the substrate
Reduces need for excessive thickness of concrete to provide drainage
Fast and design friendly
Direct to the cured block, or poured concrete foundation walls:
Provides a fully-adhered, monolithic layer of insulation on the outside of the foundation
Engineered to withstand hydrostatic head pressures of typical backfill and water tables
Creates an effective, insulated moisture management system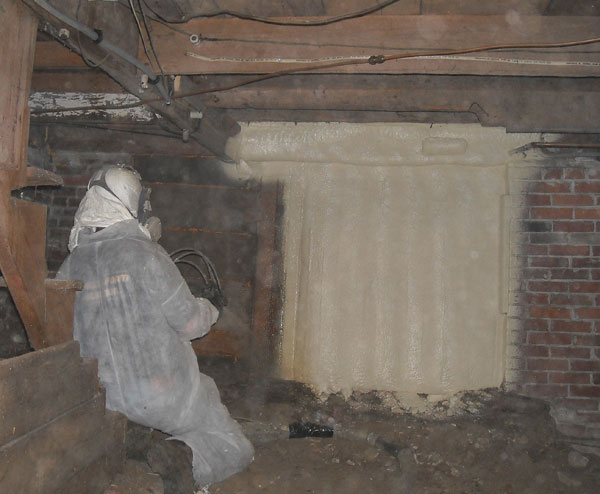 Call 1-888-464-3579 today for a FREE consultation!