Absolute Spray Foam offers following products: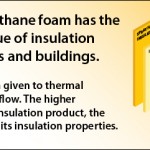 Spray Foam
Spray polyurethane foam (SPF) is a spray-applied plastic that can form a continuous insulation and air sealing barrier on walls, roofs, around corners and other surfaces… Read More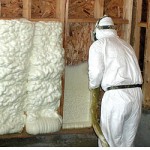 Blow In Insulation
Blown in insulation will allow you to protect your home and reduce your energy expenses by up to 20 percent. One of the most convenient features of blow-in insulation is that it can be retrofitted – or installed right over top of existing insulation, so long as the old material is in good condition… Read More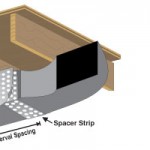 HVAC Ductwork
Modern heating and cooling systems are designed for maximum energy efficiency, but the duct work that transports the hot or cool air has not been updated for years. Metal ducts provide no insulation value for conditioned air between your HVAC system and the room that it empties into.As air travels from the HVAC unit through the ducts some of it escapes through poorly sealed joints… Read More
NOT LIKE MOST INSULATION COMPANIES THAT TRYING TO INCREASE THEIR PROFIT BY USING CHEAPER KIND OF MATERIALS AND TECHNIQUE ON INSULATION PROJECTS ABSOLUTE SPRAY FOAM USES ONLY THE BEST AVAILABLE ON MARKET STATE OF ART EQUIPMENT, TECHNOLOGY AND BRANDS OF INSULATION TO MEET CUSTOMERS SATISFACTION!